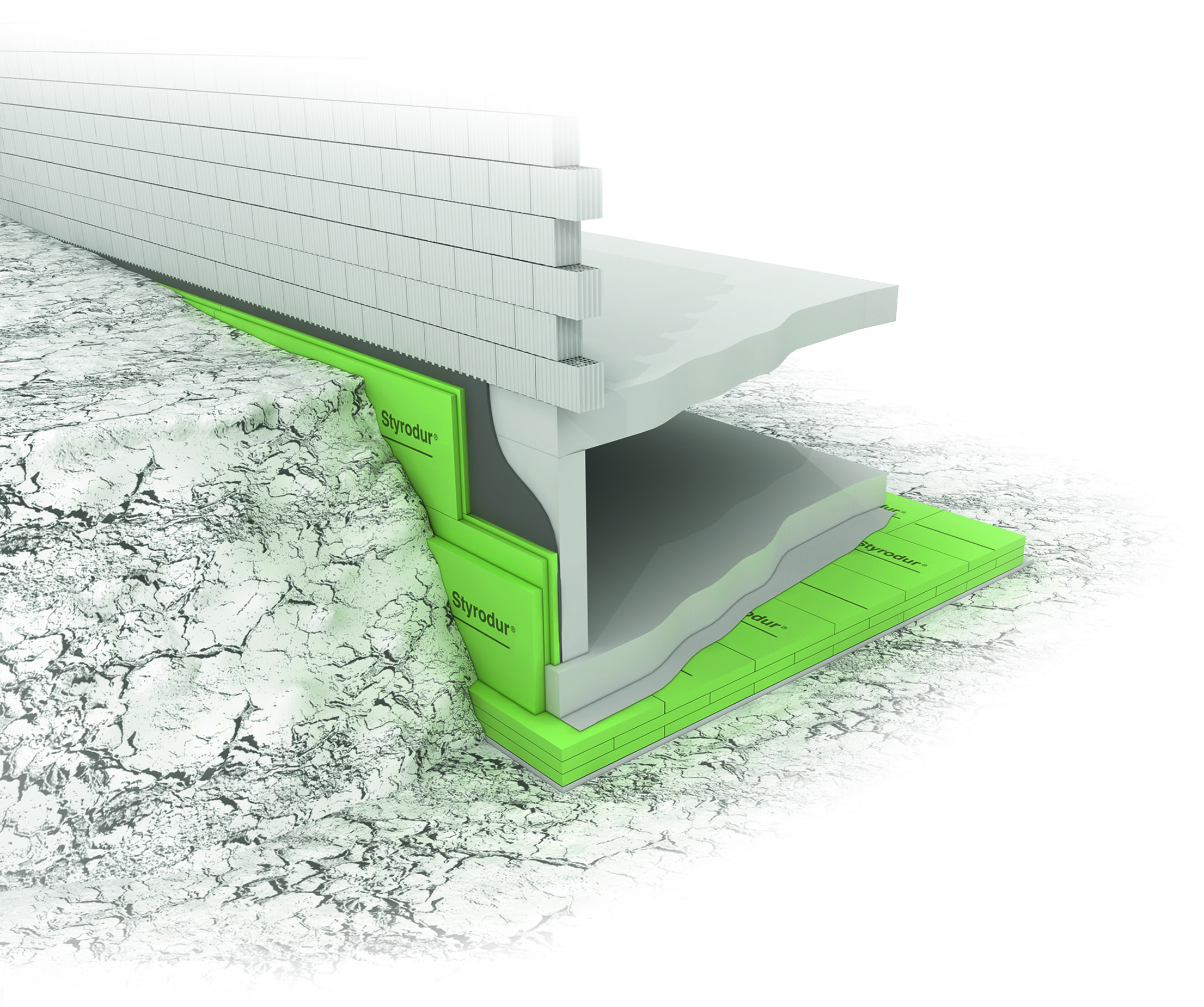 Due to its material properties, Styrodur® particularly well suited for the exterior insulation of building elements with ground contact, the so-called perimeter insulation.
The low water absorption, the high compressive strength, and the resistance to decay of the green XPS rigid foam panels enable thermal insulation under buildings and on the exterior of basement walls with ground contact.
Foundation slab
Styrodur can even be used under load-dissipating foundation slabs and in the groundwater area.
Installation in up to 3 layers up to a total thickness of 300 mm maximum
In groundwater up to 3.5 m maximum
Up to 20% of the rated value of the normal stress of the respective load case can be transferred to Styrodur as horizontal force (in case of single-layer installation)
Product recommendations: