Styrodur® included in DGNB product navigator
Styrodur as well as Styrodur BMB are now represented with all relevant information in the product navigator of DGNB, the German Sustainable Building Council. An important step for the use of Styrodur in sustainable construction projects. Styrodur protects building constructions against cold and heat in equal measure and offers excellent energy efficiency. In various applications, Styrodur prevents the emission of 6-7 tonnes of CO2 per square metre of insulated surface over a period of 50 years, making a decisive contribution to the eco-efficiency of construction projects.
Styrodur BMB is produced by BASF according to the biomass balance process using renewable instead of fossil raw materials and has the same technical properties as conventional Styrodur. In the production of Styrodur BMB, BASF thus avoids 67% CO2 emissions compared to conventional production and contributes to a further saving of resources.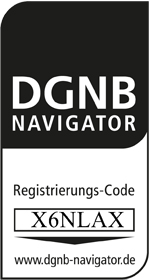 The DGNB Navigator supports architects, planners, builders and all executing players in one of the most important project phases - planning. Using an intelligent product search, the tool delivers condensed, meaningful results, taking into account the relevance for a DGNB certification. Detailed information on the products can be called up at the click of a mouse, and this is now also the case for Styrodur.
The DGNB is a non-profit organization that has been promoting sustainable construction since 2007. BASF is a founding member of DGNB.
The DGNB Navigator can be found at https://www.dgnb-navigator.de/en. You can access the listing for Styrodur here.